My tamsins
The tamsins were originally created at Starswept. Why not pay it a visit? The link will open in a new window.
Finally, I have some real tamsins *lol* Here they are :) Available for breeding with other tamsins - yes. Up for adoption - no!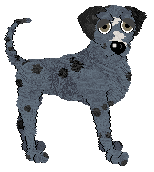 Name: PIH/NB's Blaze Of Colours "Blazer"
Other: Blazer was adopted from Petz in Heaven, and is related to Sniffy from Sara's Petz Homepage (those of you who have been around for a while surely have heard of her site!) and she's a real beauty. I haven't owned for very long, but I already love her!

Registered at Starswept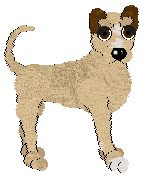 Name: NB's Raymond Rascal "Raymond"
Gender: male
Other: Raymond was recently adopted. I love his beautiful fur! It's just too bad that he has mutt ears... Other than that, he has the perfect tamsins body (if you ask me!)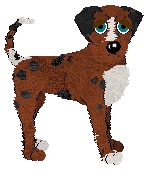 Name: NB's Clouded Mind "Linen"
Gender: Male
Other: Believe it or not - I got this sweetie from a downloadable dogz adoption! Isn't he just adorable?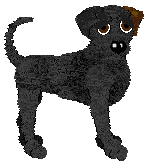 Name: NB's Darkness Rising "Dark"
Gender: Female
Other: Has a white patch on her right hip and black spots. I love her dark fur!

Name: NB's Elven Heart "Arwen"
Gender: Female
Other: The first tamsin pup my own tamsins brought me, Arwen is a beauty with the sweetest eyes!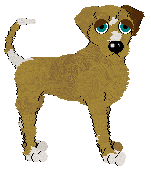 Name: NB's Furry Flurry "Flurry"
Gender: Male
Other: When Flurry was born, he looked real fuzzy, but now is fur is smooth. Weird! Oo;

Name: NB's Hazel Orbs "Hazel"
Gender: Female
Other: A beauty, isn't she? I love how her eyes match her fur!


Name: NB's Sour Cream "Cream"
Gender: Female
Other: Cream is probably my best tamsin poser - she keeps giving me those great pics!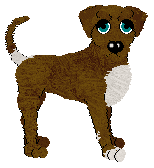 Name: Pixie/NB's Heaven And Earth "Fiji"
Gender: Female
Other: I actually won Fiji - probably one of my best petz prizes ever! She's a great poser, too!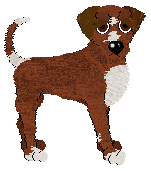 Name: PSM/NB's Tears Of Sorrow "Tammie"
Gender: Female
Other: Adopted from Petz Showmania! Tammie looks almost exactly like Hazel! The only real differences are their eyes - a bit spooky, since they're not related in any way!